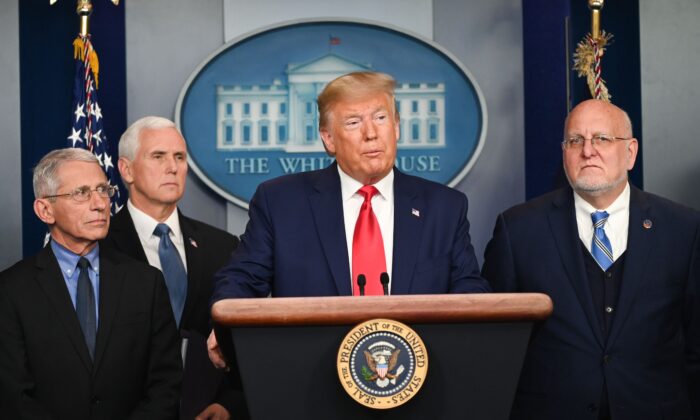 "This is a new trick," Trump said in a press release on Friday evening.
Trump said that the United States will not ban travel to China in response to the outbreak of the new Corona virus and raise travel warnings to the regions of Italy, South Korea, Thailand and Asian countries like other countries.
Vice President Mike Pence announced the new restrictions and warnings as Donald Trump said that 22 people in the United States have been infected with the new virus and that there are additional "potential" cases. Trump added that he was not considering imposing additional restrictions, including closing the US border with Mexico in response to the spread of the virus.
"We want to reduce the amount of travel to and from the worst affected areas," said Alex Azar, Minister of Health and Human Services. "It is an essential containment strategy."
The vice president said the risk to Americans from coronavirus "remains low" in part because the Trump administration took "unprecedented action" at the early stages of the outbreak, including imposing travel restrictions on China.
"Again, the hoax was used in respect to Democrats and what they were saying," he said.
Some Democrats have said Trump could have acted sooner to bolster the U.S. response to the virus. Democratic and Republican lawmakers also have said his request for an additional $2.5 billion to defend against the virus isn't enough. They've signaled they will provide substantially more funding.
Trump said Democrats want him to fail and argued that steps he's taken so far have kept cases to a minimum and prevented virus deaths in the U.S.